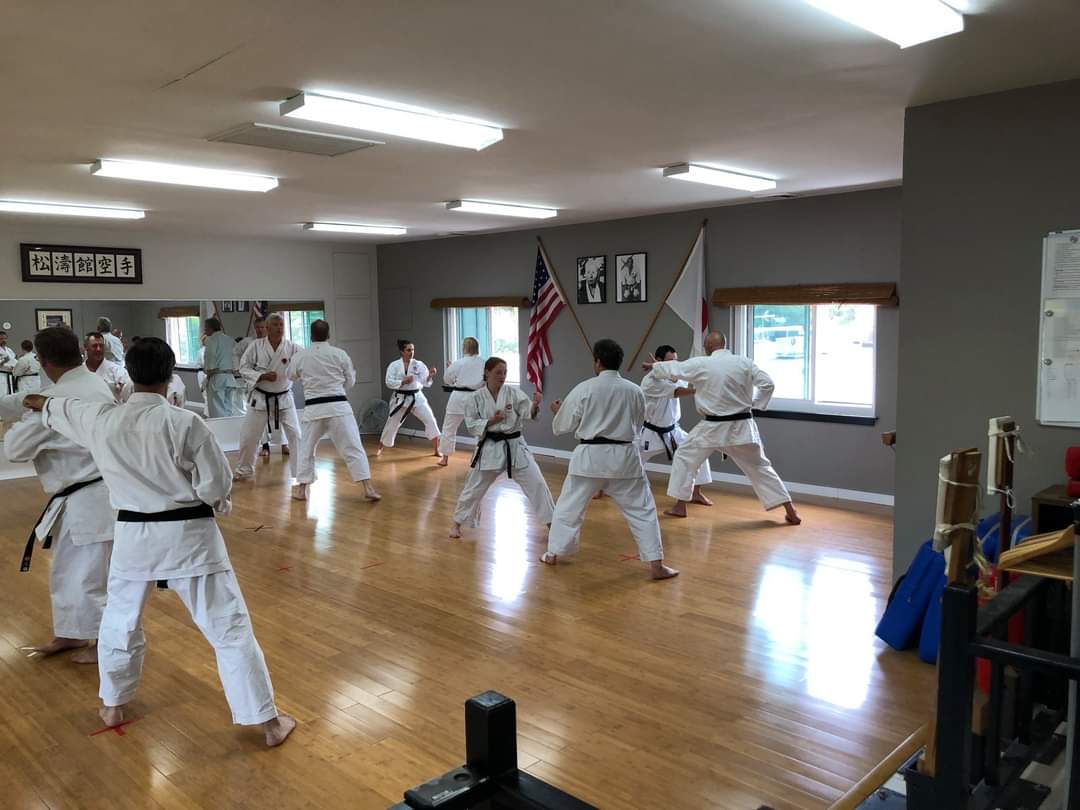 Brief History of Shotokan Karate
In 1957 Master Gichin Funskoshi died; that same year JKA Instructors from Japan began teaching Shotokan Karate around the world. In 1961 Shihan Teruyuki Okazaki was assigned to the United States to begin teaching Shotokan Karate to Americans.
In 1977 Mr. Okazaki established the International Shotokan Karate Federation (ISKF) to oversee JKA Shotokan Karate in the Western Hemisphere.
We are a proud member of the ISKF and participate in many of the organization's camps, seminars and tournaments.
Our History
Sensei Bob Hoffman began his study with Mr. Okazaki while attending West Chester University in 1970. He received his 1st degree black belt in 1974.
In 1980 Mr. Okazaki requested Sensei Bob Hoffman to further introduce Shotokan Karate to the Chester County area and in March 1981 he established the Downingtown Karate Club. In 1990 this club evolved into the Chester County Shotokan Karate Club (CCSKC). We are active members of the ISKF and regularly attend regional, national, and international events of those organizations.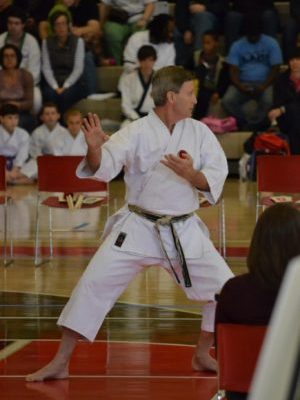 Sensei Bob Hoffman
Chief Instructor - 8th Dan
Sensei Hoffman has committed over 45 years to his karate training, beginning his study with Master Okazaki in 1970.
He has the highest level qualifications for instructor, examiner and judge.
Sensei Kristen Hoffman
Sensei Kristen began training in 1989. She was a regional and national champion and competed as a member of the US team for over 15 years.
She graduated from the Instructor program in 2018.
Sensei Karen Caporale
Sensei Karen has been a member of CCSKC since the early 80s.  She is truly dedicated to her practice and her students.
Sensei Manohar Ballakur
Sensei Manohar began his training with CCSKC in 1999. His etiquette and commitment to training is that of a true karate-ka.
George Kelly
Assistant Instructor - 4th Dan
At 80 years young, George proves that karate is a life-long endeavor.  He continues to train regularly and teach on Sundays.
Try for FREE!
Your first 2 classes are FREE! Plus, no hidden fees or contracts.